Name: Croco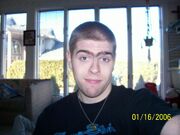 Characters for V2: Vesa Turunen, Peter Rosenthal, Michael Neely, Brittany Ashworth (More to come soon...)
Random Facts about Croco:

- Is a sports fanatic, with his favorites being football, hockey and auto racing. No matter where he is situated, he will root for all of the Detroit teams passionately, although he has become a fan of the NFL's Jacksonville Jaguars.

- Is involved with the anthropomorphics community, commonly known as "furry" or "furry fandom". His main avatar is a Nile crocodile, which is the primary factor in his online name.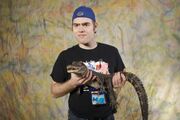 - Though he will listen to most kinds of music at least once, his favorite genre by far is metal. His favorite bands are Dragonforce, Sonata Arctica, Nightwish and Avenged Sevenfold. As a matter of fact, the character Vesa Turunen is a virtual look-alike to Nightwish's Emppu Vuorinen as demonstrated in the V2 Celebrity Look-Alikes? thread.

That's all I can think of for now, y'all...more to come soon!
Ad blocker interference detected!
Wikia is a free-to-use site that makes money from advertising. We have a modified experience for viewers using ad blockers

Wikia is not accessible if you've made further modifications. Remove the custom ad blocker rule(s) and the page will load as expected.